首先把音量键的铁环往外侧拉,这个结构非常像PC键盘.
First pull the iron ring of the volume key to the outside, this structure is very similar to a PC keyboard.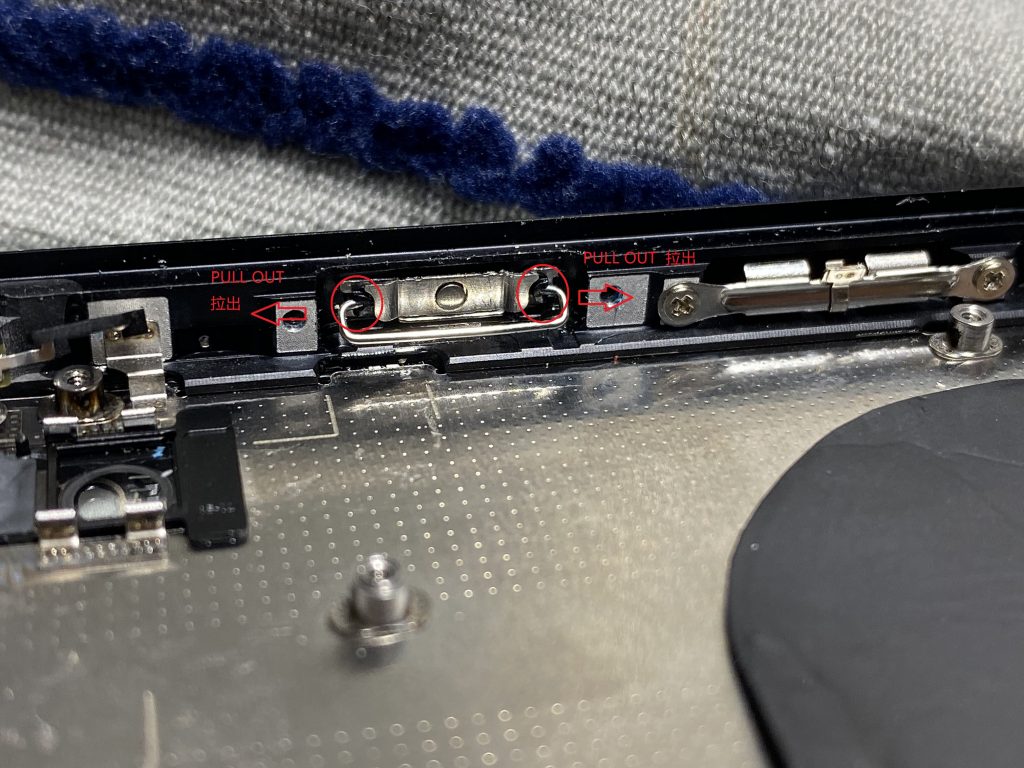 随后把金属片右侧往上推出。推出后贴片的位置是斜杠/型的,然后左侧直接拉出即可.
Then push up the right side of the iron piece. After pushing out, the position of the patch is like a slash "/", and then you can directly pull it out on the left side.